Dr. Cueva from the public clinic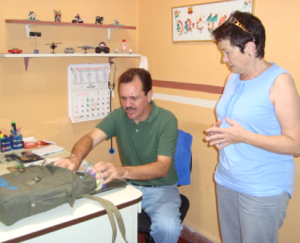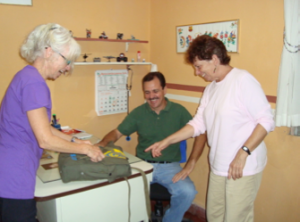 We delivered some of the field dressing bags that we brought and discussed some possibilities of developing a Tuberculosis diagnosis and treatment program for San Jose. We sure would like to pursue a community health TB program.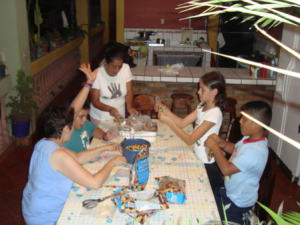 Prep for our trip to El Chilar tomorrow… enlisting the kids help to fill baggies with trail mix for the students at the school.