Thursday, October 27th, 2016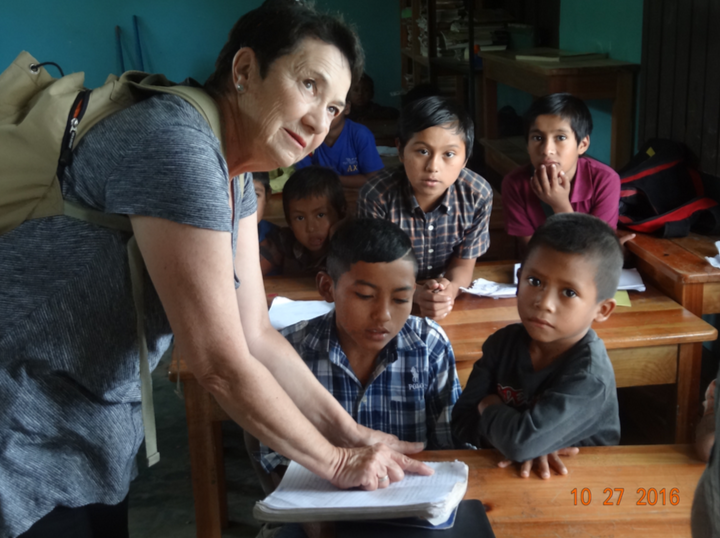 First step was to ask to see some of their work. We read, they read, we saw Math and Science assignments.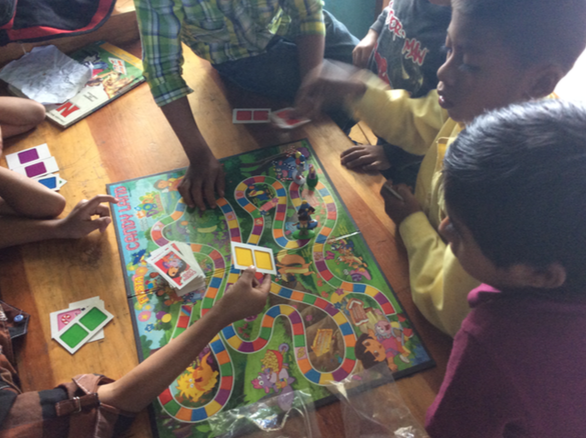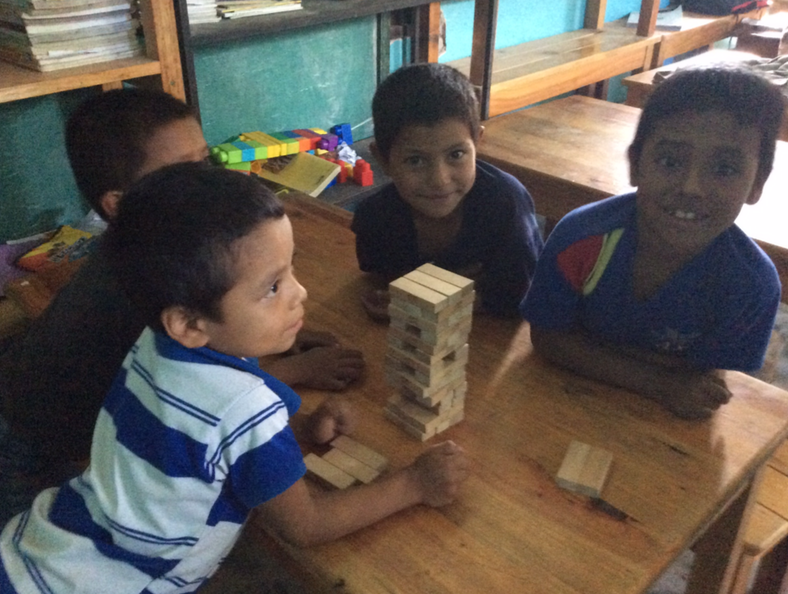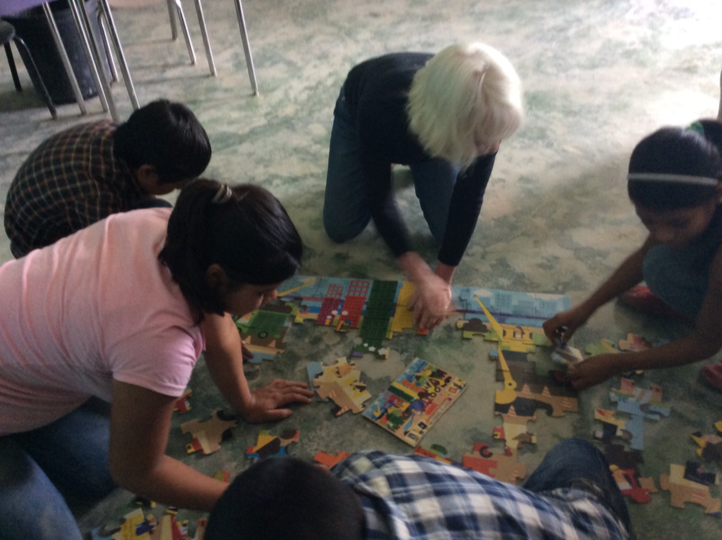 Games are not something these kids have ever seen. We brought Candyland, and Jenga, and a Memory Game and Floor puzzles… broke them into groups and divided ourselves to supervise each station.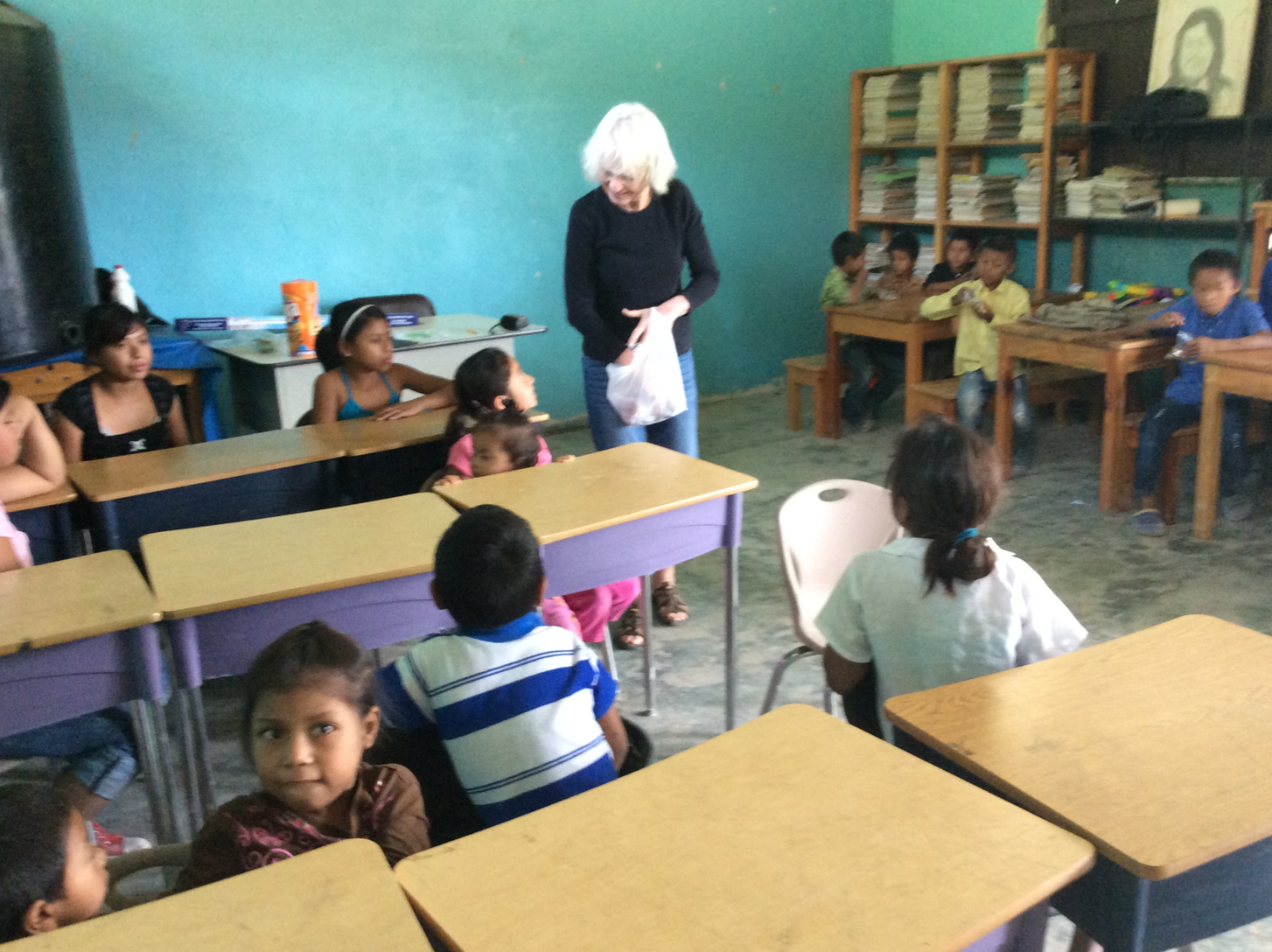 Lastly… a snack. It's a lot of suitcase space to haul bags of Trail Mix but worthwhile to give these kids some nuts and raisins rather than local cookie snacks.