Monday, March 27th, 2017
Across the flatland past a huge Tilapia farm. Then into the hills and the roads got worse……… hmmmmm I think it was a road even though it looked more like a cow path. Good thing we had 4 wheel drive. Our first clue of what was to come was when OSCAR got out to change to 4 wheel drive.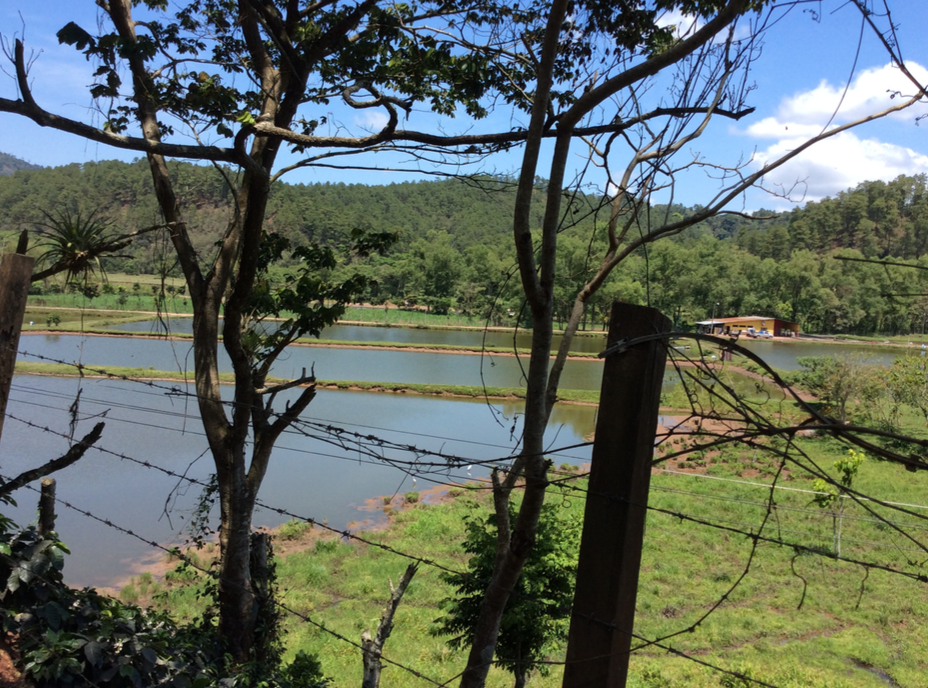 We arrived to an excited classroom of students sheltered by their new roof. Each student had brought a flower from their home to present to Karen and I.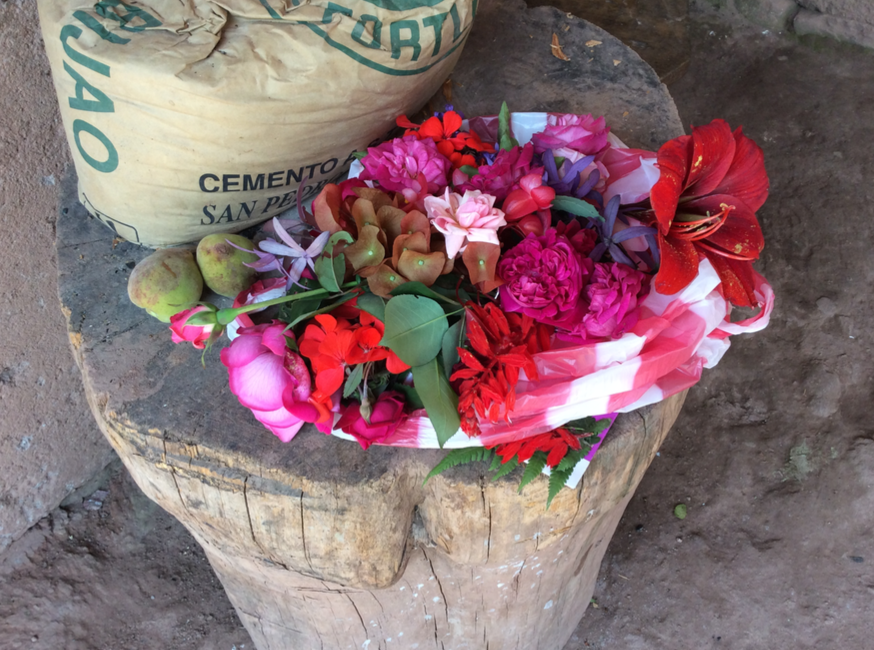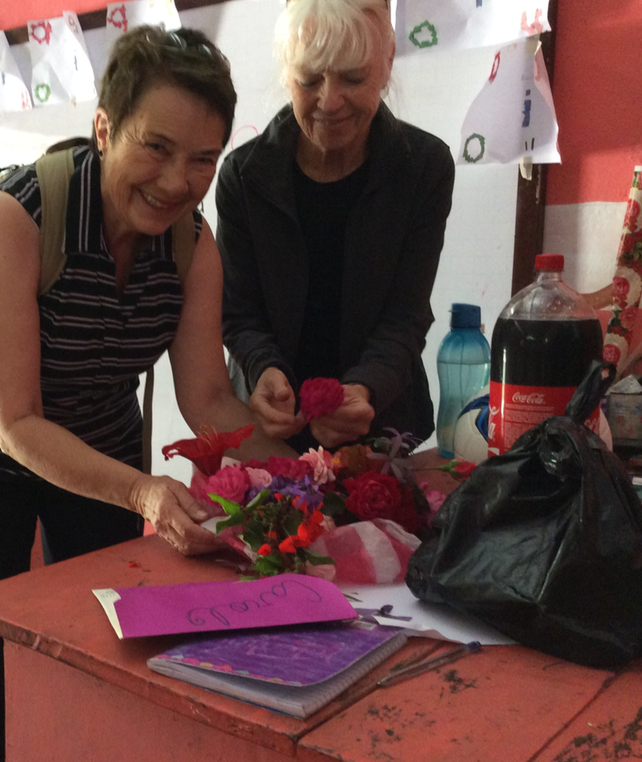 And then we were treated with the most special of lunch's ….chicken soup with vegetables and rice and of course, tortillas and Coke.
Karen and I with OSCAR, the Education director for the area.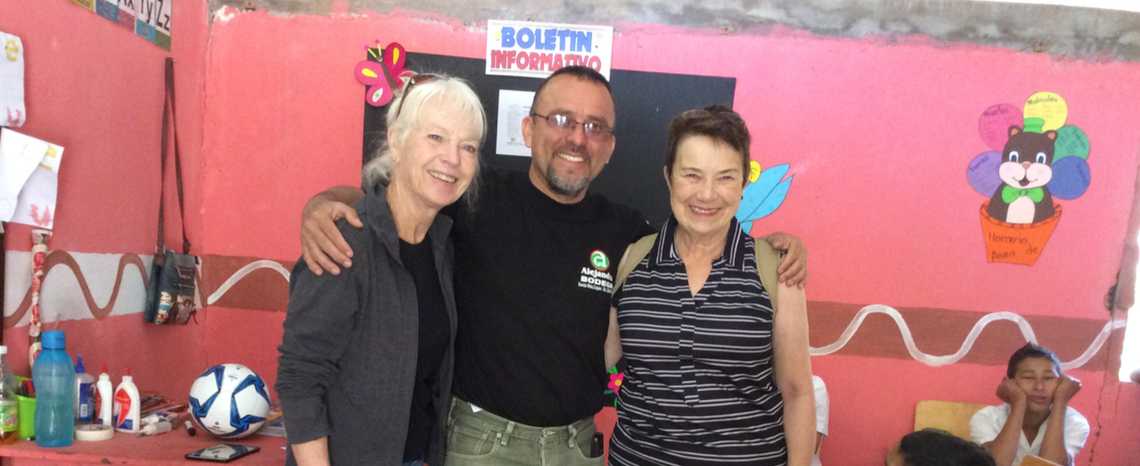 Telma….. my friend and fund administrator here in Copan was able to join us.