Saturday, January 19th, 2013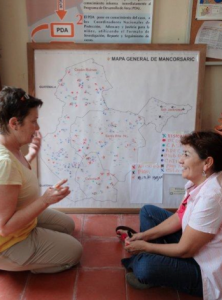 Visiting World Vision staff to discuss our joint projects and discuss how they are collaborating with the other main organizations in the area. Here you see the map with the main organizations represented pictorially documenting where each NGO is working. I think it is a brilliant idea by the director (Exely) and should be presented at the next Project Honduras project. By the way, A Better World is one of the organizations represented.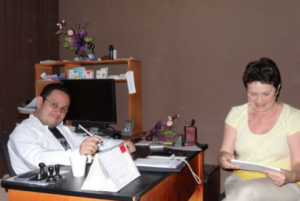 We were following up the eye clinic from last March, exploring providing surgeries for cataract patients. In this meeting we tentatively developed a process to bring an eye surgeon to Copan as well as parameters to choose those eligible for surgery. This would be a collaborative effort between A Better World, Red Cross and Dr Franco.