Sunday, September 9th, 2012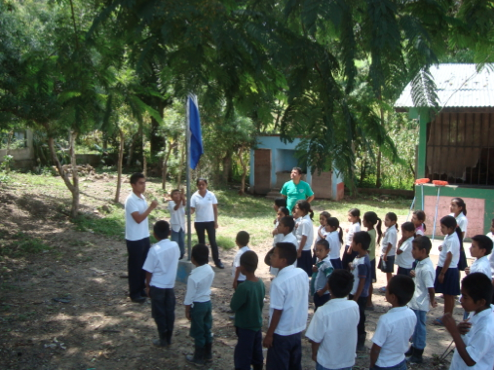 We arrived to the kids being lined up outside to raise the flag, sing the national anthem in Chorti and put on a short program for us. It seems strange that in a country where the people appear so patriotic, the government doesn't provide them with education past Grade 6. Not only does the Ministry of Education not provide post Grade 6 schooling, they even seemed to put obstacles in our way when we tried to present a more accessible opportunity for the students.
The computer based program has been a partial success with half of the students studying on computer and half with print text books.
Adin (the teacher in El Chilar) has asked about adding two more computers to the classroom to accommodate use of the program from Bryans "computer based learning program" out of Santa Cruz.